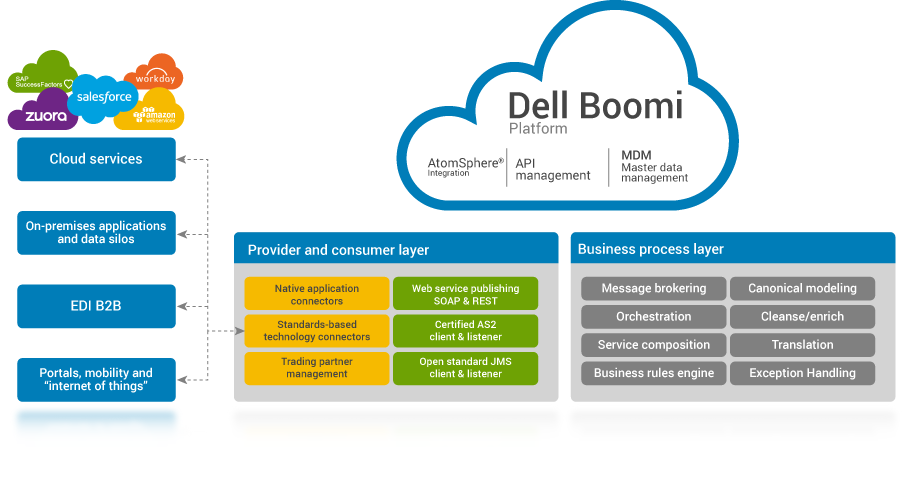 Dell is multinational company which provides laptops and PCs on one hand and on the hand offer technology-based solutions, support and services to various businesses. Dell started as a vendor company selling only hardware but soon entered the market for IT services. It is considered as a leader in the market for providing various consultation and integration services which helps businesses to better connect with their customers. Apart from being a technological company, dell is committed towards protecting of environment by following all the safety standards while manufacturing its products.
As a company grows, its customers, IT needs and digital storage needs increase manifold. Companies may not be able to handle such transformations and up gradations on its own. Therefore, excellent consultation services are needed for the same. Dell provides excellent IT consultation services to its customers. Its well-trained staff connects with the business companies and advises them on various matters. They plan, execute and monitor their customer company's future ideas and try to smooth out the process of transformation by providing excellent consultation services. Help provided under Dell consulting services are as follows:
Cloud based consulting:
Dell with the help of its IT solutions department offer their customers excellent cloud-based services. They even provide a road map for company's transformation from conventional data departments to better cloud-based business.
Data centers:
Dell has one of the best data servers in the market. It allows the customer companies to use their data services at an optimal cost and entrust upon them, the responsibility to handle their data economically and carefully. They even help in shifting their data from a conventional server to a higher tech server.
Offering loads of office applications:
Apart from consultation services, dell even helps in improving the communication services of the companies by offering them various software like Microsoft PowerPoint and Excel through which information can be communicated easily. This software ensures better management of data and therefore improved customer engagement.
Digitization of workplace:
Dell ensures improvement of workflow in the office by digitization of workplace which allows employees to work effectively. Digitization of workplace helps employees to work faster, better and improve productivity.
Dell Boomi is an IT management software which helps a business to connect its computer, applications, workflow, data and even people effectively using cloud-based services. It acts as a bridge-based technology which ensures continuous flow of content and information without any obstruction between company and its customers. There is no hardware involved with minimal coding provided be dell which makes it more efficient.
Some of the great features of Dell Boomi Services are:
1. AI based technology with seamless application, data and B2B integration.
2. Real time activities monitoring system and even live tracking of data flow. This ensures complete safety from any loss of data.
3. Automatic updates with no extra costs from dell. The most economic software ever made.
4. Lightweight and dynamic coding with no requirement for continuous management and care. Developers from Dell work day and night to ensure continued working.
5. Point and click or drag and drop based software which is easy to use. No work gets affected upon integration from the conventional methods i.e. upon transformation.
Apart from consultation and Boomi services, Dell provides number of other services. But these are the services which can be reproduced or challenged by any other IT company in the market. Dell proudly boasts about the success of these services which are being adapted worldwide.